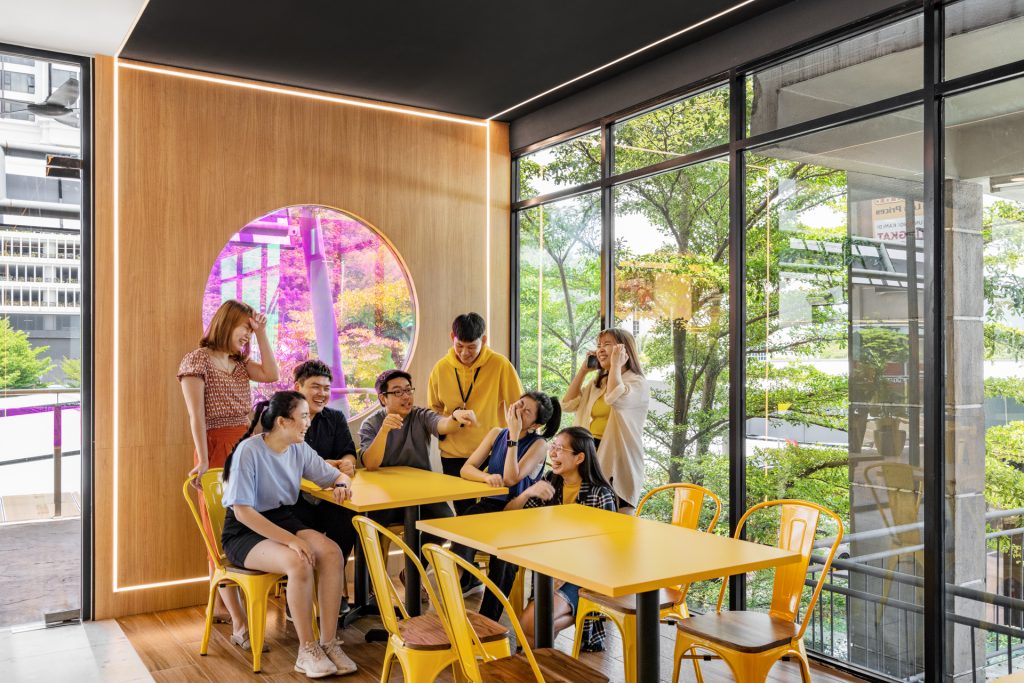 Meet the Brainchilds
Spellbinding SpectrumSpecialising in Manipulating colours & developing unique design ideas, Cayenne Lim

of A Moxie Associates has brought a breath of fresh air to the industry.
Cayenne Lim is the co-founder and principal of A Moxie Associates Sdn Bhd.
A veritable aficionado of the colour spectrum and its impact on emotions, Cayenne Lim considers her love for colourful vibrancy in spaces her signature style and an integral part of her projects. Dynamic and full of life in person, Cayenne fostered her passion for interior design from a young age. Her love for her profession also sprouts from the simple satisfaction of seeing clients appreciate her work, which provides her the motivation to improve on her skills to help owners realised the space they've always dreamt of. Marching to the beat of her own drum, Cayenne rather forgo following trends such as raw décor and industrialism to focus on bringing something fresh and meaningful to the table. With her preference to explore into happiness and fun adaptation to spaces, she aims to re-create a fresher palette to interior spaces. Cayenne also makes it a point to promote and support local business owner, as well as to encourage designers to look inwards for inspiration. Speaking at workshops in universities across Kuala Lumpur, Cayenne has stamped her mark as an interior designer who isn't afraid of thinking outside of the box.
CK See is the co-founder and Director of A Moxie Associates Sdn Bhd. Equipped with his BA Interior Architecture & Design, Nottingham Trent, UK (KBU), CK has embarked his journey into the interior design industry with the intention to be different, determined and passionate. After years of design & build and architecture practice in the industry, CK See has acquired experience and strong direction which ultimately, marks the birth of A Moxie Associates Sdn Bhd. His philosophy for A Moxie Associates stems from the notion of a trustworthy family-like community of client, supplier, associate partner and designers. He believes that nothing will be impossible in his journey in the design industry with his emphasis on passion and trust in connecting with his clients.